How to open each star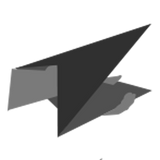 Your stars arrive flat packed
To open your star shaped lantern, hold the star flat, place one hand inside one of the outermost points and gently ease the point of the star outwards.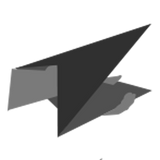 Open out each point
With the remaining points of the star repeat this action. Ensure that each point is opened out before continuing on to the next.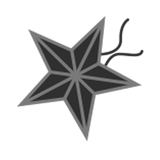 Tie together
Using the two pieces of cord provided, gently bring the two outermost points together, place over light fitting and tie cords firmly, avoiding direct contact with the light source.
Product Care
Always treat each lantern with care, following the instructions given with each product. Treated carefully, they will last many years. Watch this the video as an opening and hanging guide.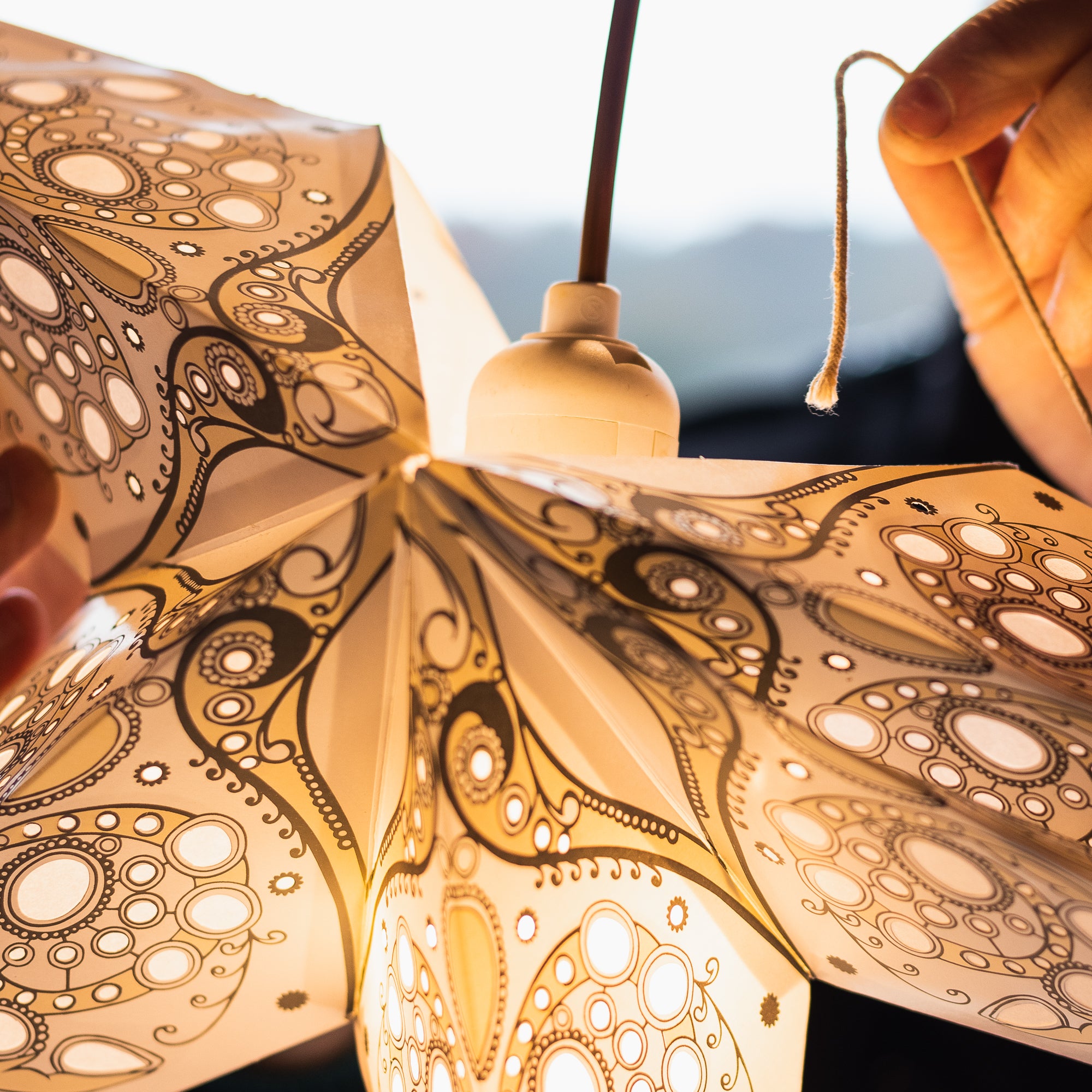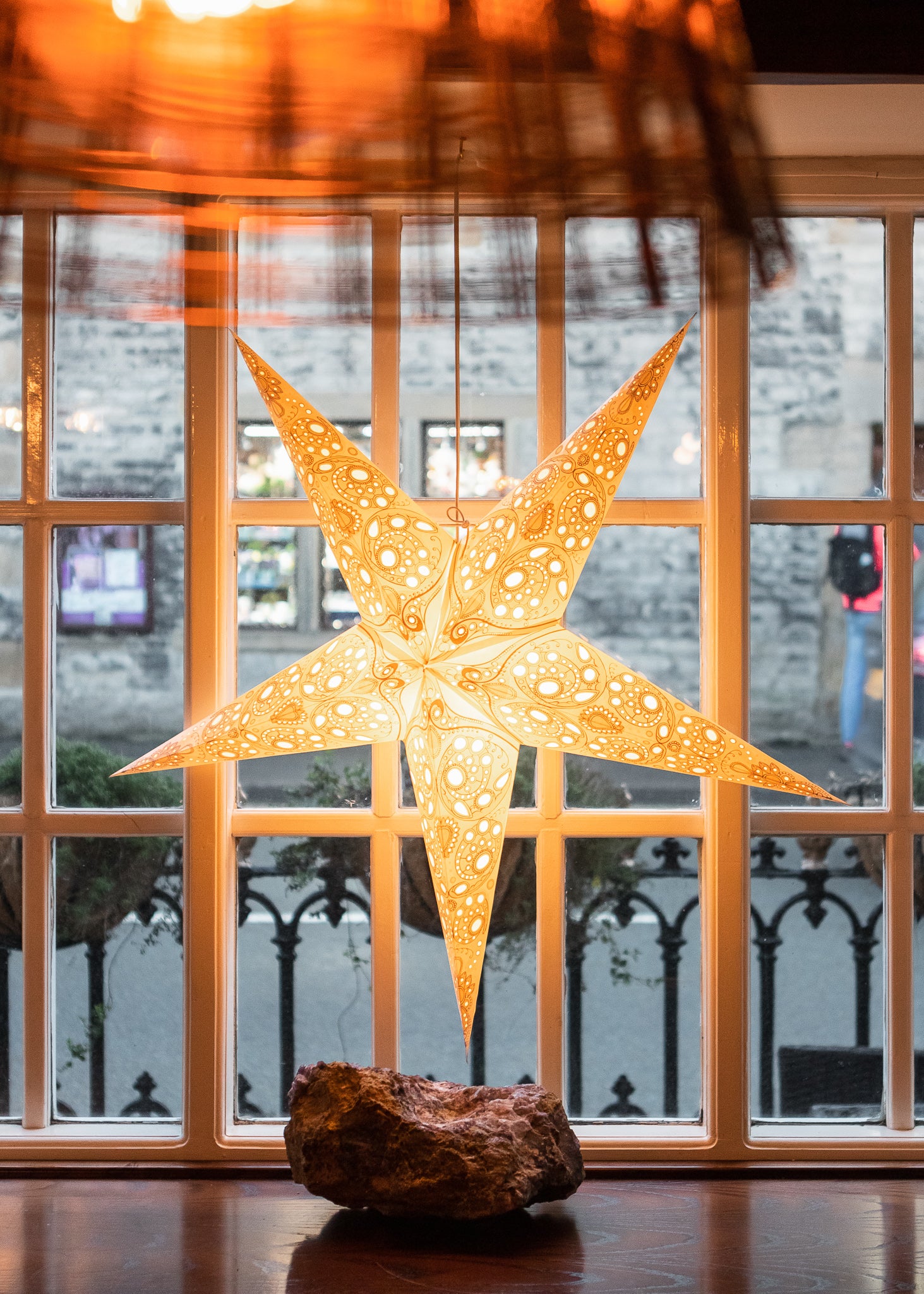 Where to use
In the home: use as a lampshade in any room in the house, or as stand alone secondary mood lighting. Enhance every season and every space – use as a tree-topper or table decoration at Christmas, a spooky Halloween decoration, or to create that summer festival vibe in your garden or back yard. For inspiration and guides see here.
Window display: hang in bundles to create stunning seasonal window displays. Read here for inspiration. 
Hospitality venues: use over existing pendant light fittings or long drop festoon to quickly and affordably transform any location. Check out examples here.
Weddings and Events: upscale a special event by adding colour and theme, and the uniquely magical atmosphere Paper Starlights create. See here for more inspiration.
How they are made
Every star is a one-off creation entirely handmade from natural materials. Using artisan screen printing and cutting techniques, our paper lanterns are available in unique collections with unrivalled richness of tone, colour, and luminescence.
As we use traditional hand screen printing techniques, there may be slight inconsistencies with the print - any irregularities which may occur reflect the genuine artisan-made nature of our Paper Starlights.
How to light each star
Our stars are designed to tie over a light source of your choice. Chances are you may already have all you need: a pendant light fitting, a set of fairy lights, a camping light or battery tea light.  
The light source can either be battery operated or mains powered, and can be purchased separately if required..
See our 4 metre light cable kits ideal for hanging in the window 

Or our recommended battery operated fairy lights and portable bulbs on a rope where there is no electrical supply. 

Alternatively, our stars also look fantastic unlit as 3D decorations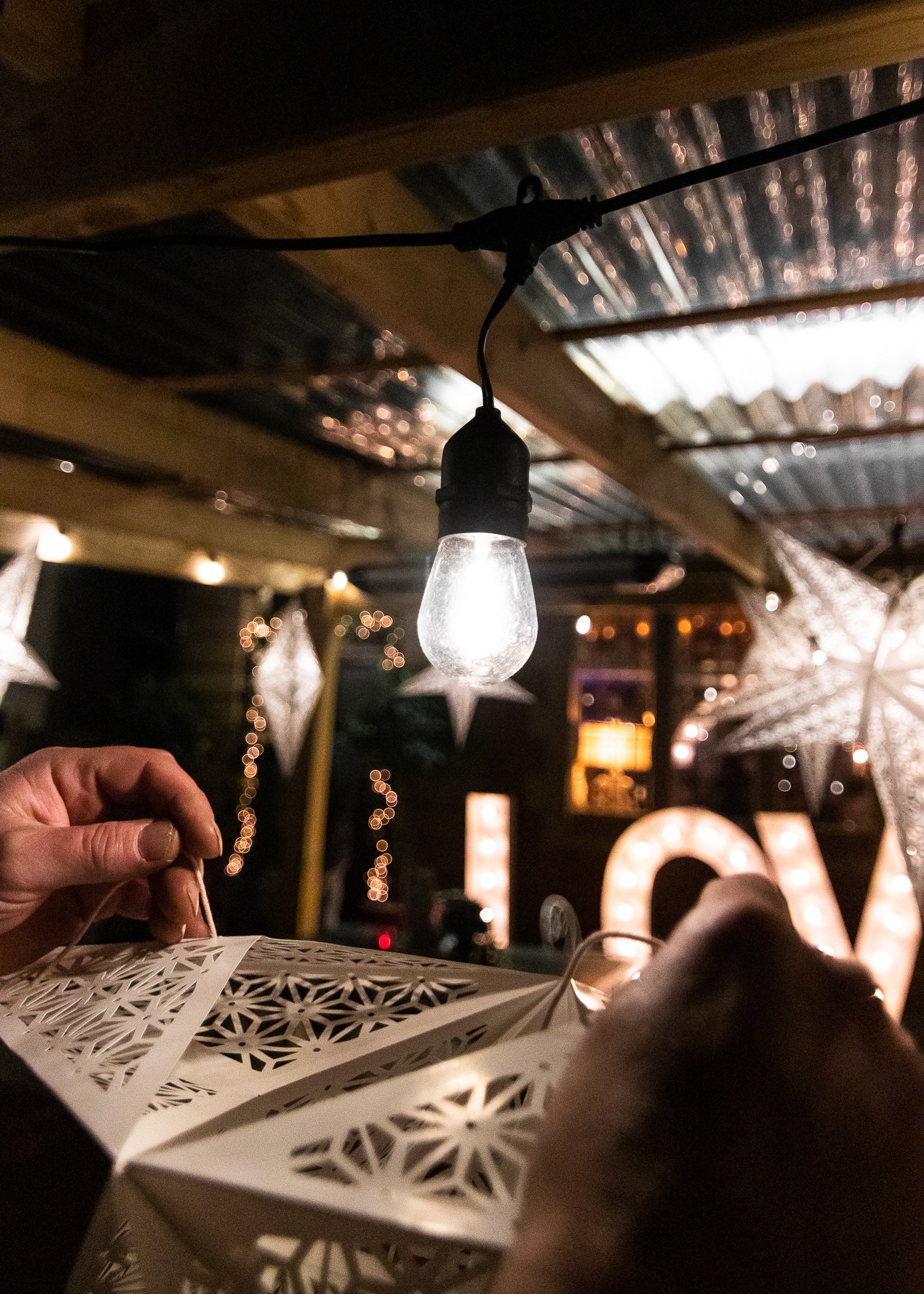 Safety information
Make sure that the wattage of your light bulb does not exceed 40 watts - we recommend LED lamps between 1.5 – 5.5 watts. As they are paper stars, your star light should not be used with a candle and should be kept away from naked flames.
All Paper Starlights' lanterns are British Standard tested and comply with BS EN 60598-1: 2015.